Dan's Matchbox Picture Pages
Home
Matchbox 75 and Beyond!
Regular Wheel Matchboxes
Superfast Matchboxes
Matchbox MAN Numbers
Matchbox Premiere Series Pictures
Matchbox Originals
The Universal Years
1/43 Scale Matchbox Collectibles
Matchbox VS. Hot Wheels
The Ever-Popular MB49 VW Concept 1
Matchbox Gold Challenge Cars
Matchbox Taco Bell Cars
Matchbox Star Cars
Matchbox Books
Matchbox Links

Premiere Series License Plates
Premiere Series 1-5
Premiere Series 6-10
Premiere Series 11-15
Premiere Series 16-20
Premiere Select Class 1-4
Premiere Corvette Collection
Premiere Coca Cola Collection
Premiere JC Penney's Collection
Premiere Chrysler Gift Set
Toys R Us 50th Anniversary
Assorted Premiere Cars
1999 Premiere Series Vehicles
Ertl 1/43 American Muscle
Franklin Mint 1/43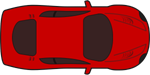 Send e-mail to: dan.matchbox.cars@gmail.com

All of my Premiere vehicles are pictured on these pages. Please be patient while the thumbnails load on each page. It takes a little while, but I think it's worth the time, since you can then more easily choose which pictures you'd like to see.
I've added descriptions of the cars I'm missing from the Select Class series and JC Penney's sets. Thanks to John Nijhuis and his great web site for descriptions of the missing cars.
Thanks for visiting, and enjoy the pictures!